Dealing with a bulging disc can be incredibly painful and debilitating. If you're suffering from this condition, you may wonder about your treatment options. Have you considered physiotherapy? It's a non-invasive and effective approach to relieving pain and promoting healing for a bulging disc.

A bulging disc occurs when the soft cushion between the vertebrae in your spine protrudes outward. This can cause pain, numbness, and weakness in the affected area. While surgery is sometimes necessary, physiotherapy is often recommended as a first-line treatment to help manage symptoms and avoid invasive procedures.

Physiotherapy for a bulging disc focuses on improving mobility, reducing pain, and strengthening the surrounding muscles to support the spine. By addressing the root cause of the problem and incorporating targeted exercises and techniques, physiotherapy can be a game-changer in your recovery journey.
What is a disc?
An intervertebral disc functions primarily as a shock absorber. They connect each of your spine's vertebrae or building blocks. Because of the vertebrae size and the varying stresses they are subjected to, the discs in your neck are smaller than those in your lower back. Discs have a stiff outer layer (annulus fibrosus) and a softer inner layer (nucleus pulposus).  As your spine moves through motion, the discs are compressed and stressed to complete their job.
Contrary to popular opinion, the discs and vertebrae are entirely encompassed by strong ligaments, tendons, fascia, and muscle, and are unlikely to easily slip out of place.
What is a bulging disc?
A bulging disc, also known as a slipped disc, is a spine injury in which the disc protrudes beyond the space it typically occupies. The damage usually occurs in the lumbar region of the spine, as well as the upper and mid-back of the neck. The probability of developing a bulging disc increases with age because of a loss of flexibility and water content in the spinal discs.
Common causes of bulging disc
The most common offenders include:
Increasing wear and tear

Your discs are suffering from microtrauma.

Injuries or damage

Poor posture is a contributing factor

Unexpected and sudden heavy loads

Pre-existing weakness, for example, can be attributed to genetic factors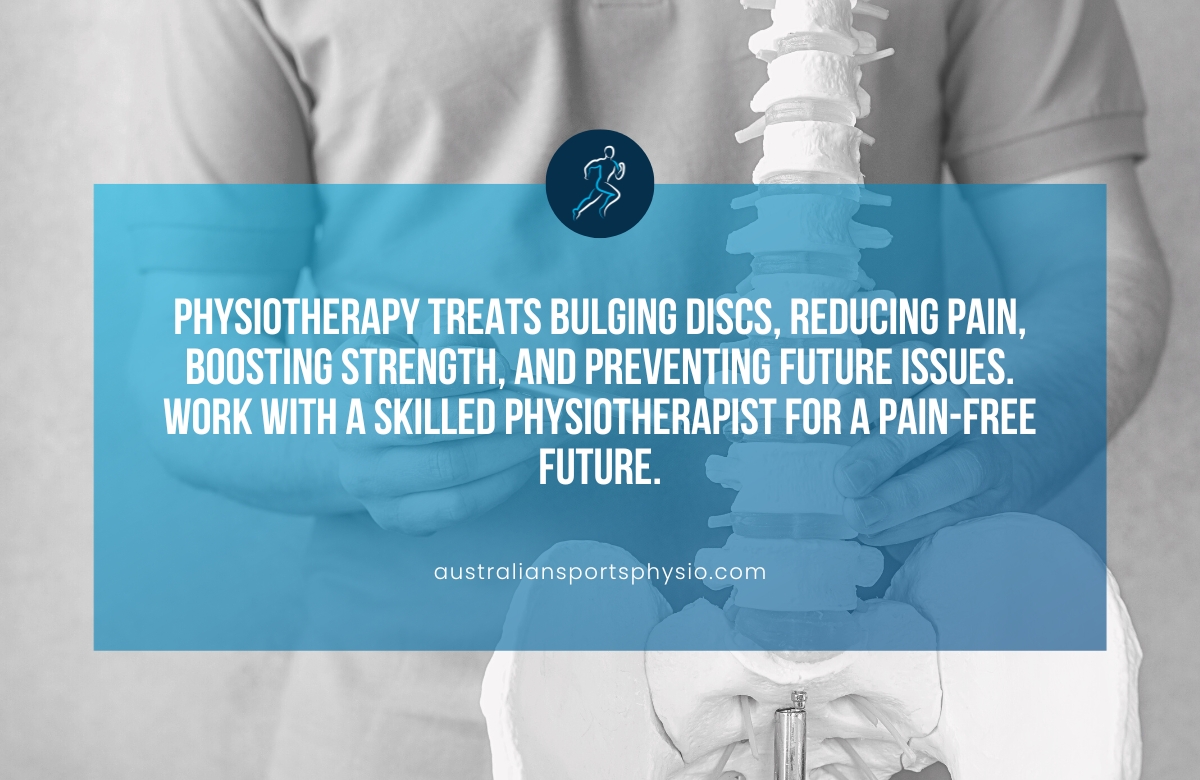 The difference between a bulging disc and a herniated disc
The terms should not be misconstrued. A bulging disc is an intervertebral disc that has deflated. The nucleus pulposus spills into the spinal canal through a hole in a herniated disc.
Bulging discs frequently affect multiple vertebrae. A bulging disc is a degenerative process caused by aging. However, there are several therapies available. In some circumstances, anti-inflammatories or steroids may be prescribed. Long-term treatment, which involves a wide range of physical exercises recommended and guided by a physiotherapist, is suggested.
Unlike bulging discs, Herniated discs usually do not impact numerous discs and are not a degenerative process.
Common symptoms of a bulging disc
Patients with a bulging disc may suffer a quick onset of back pain during the causative action; discomfort and stiffness are also prevalent following the provoking activity, particularly the next morning.

Symptoms are usually felt in the lower back and might be centrally or unilaterally placed. Radicular discomfort in the buttocks, thigh, lower leg, or foot is possible.

There may also be muscle spasms, pins and needles, numbness, or weakness. 

Activities involving lifting, bending, prolonged sitting, or sitting to stand generally aggravate symptoms. Coughing, sneezing, and twisting may increase symptoms as well.

Inability to control one's bladder or bowels.

Some individuals may have no symptoms.
Physiotherapy treatment for a bulging disc
There is no one-size-fits-all lower back physio treatment plan, but the following goals should be included in all lower back treatment plans.
Step 1: Determine the source of your back pain.
Step 2: Back pain alleviation, healing, and defence. Hands-on care and advice. Basic exercises are used to restore normal ranges of motion and strength.
Step 3: Restoring full function, returning to routine activities, and performing functional strengthening exercises.
Step 4: Avoiding a recurrence.
We will also educate and inform you about your spine so that you may self-manage your back difficulties, ultimately equipping you with the knowledge to keep your lower back healthy and prevent reoccurrence.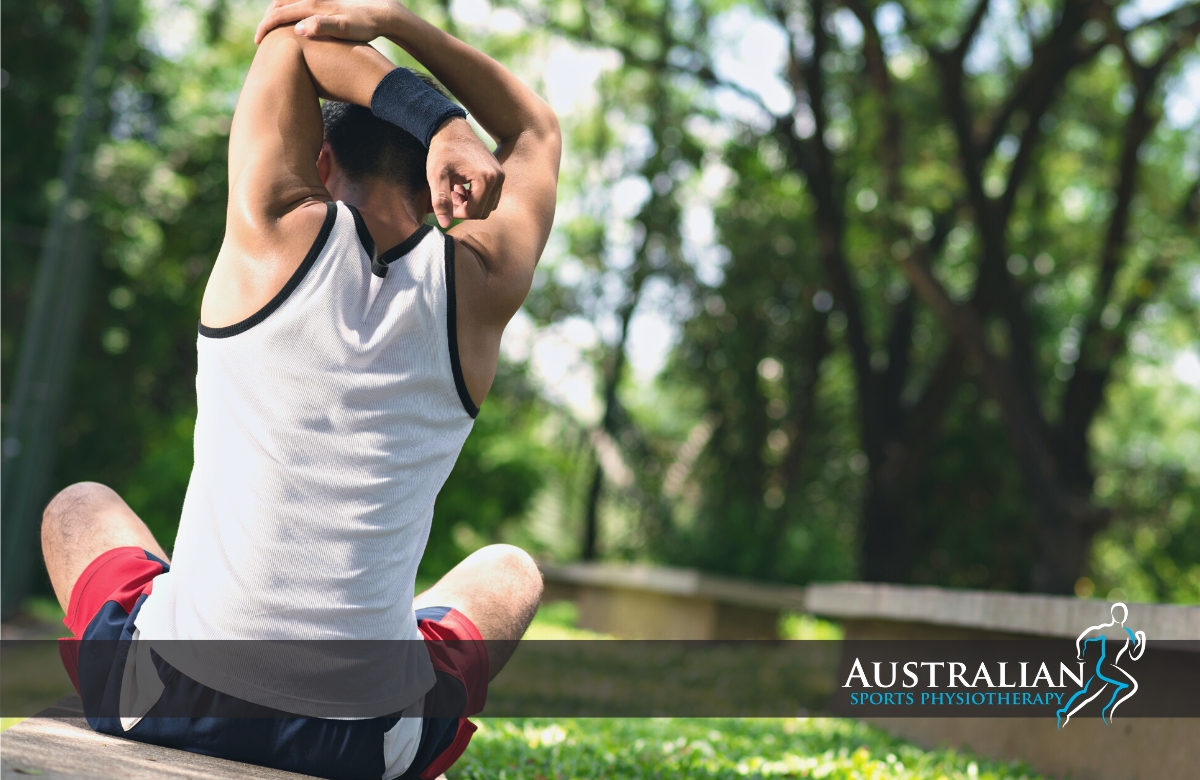 Final thoughts on physiotherapy for a bulging disc
Physiotherapy is an effective treatment for bulging discs, as it can help reduce pain, increase strength and flexibility in the affected area, and prevent future recurrences.
With the help of a skilled physiotherapist, you can say goodbye to the limitations of a bulging disc and hello to a pain-free future.
Book an appointment with one of our experienced physiotherapists today for a comprehensive assessment and customised treatment plan.