Physio for Shoulders &
Elbow Pain
In the young population, shoulder and elbow pain are likely due to a traumatic injury, whether sporting, recreational or occupational. As we age, natural wear and tear occur in both these joints, which may, unfortunately, be exacerbated by previous injuries.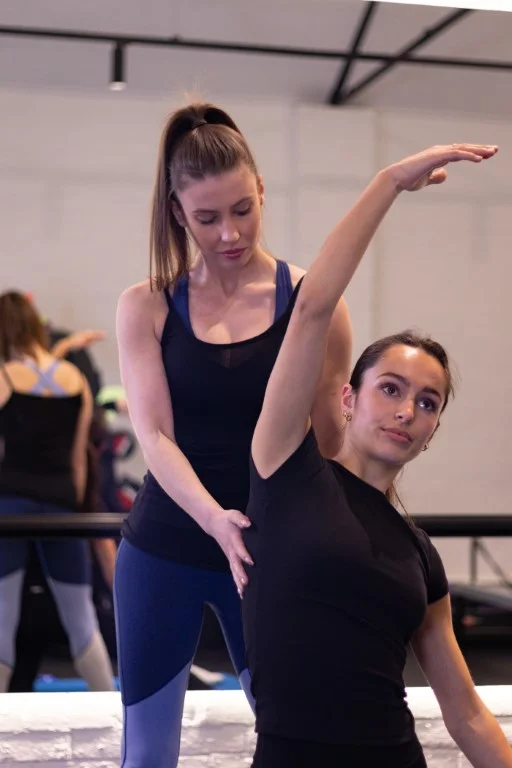 Shoulders & Elbow Injury Treatment
Shoulder & elbow pain are quite common in our society
Shoulder & elbow pain is quite common in our society. Our experienced physiotherapists have extensive experience in diagnosis management rehabilitation for all types of shoulder & elbow-related problems.
Shoulder and elbow injuries may be due to a traumatic sporting or work related incident; such as repetitive motion with machinery at an occupation which causes friction on one's joints over time causing damage leading pain down your arm especially if it has been previously damaged before -Australian Sports Physiotherapy can help!
There are several different types of shoulder pain. We've listed some common ones below:
Shoulder osteoarthritis is a degenerative joint disease characterised by the wearing away of the cartilage in the shoulder joint, causing pain and stiffness.
Frozen Shoulder (Adhesive capsulitis): A condition characterised by stiffness and pain in the shoulder joint, which worsens over time before gradually improving.
Bursitis (inflamed bursa): Inflammation of the bursa is a small sac of fluid that cushions and protects joints, leading to pain and restricted movement.
Rotator cuff tear: A tear in the group of muscles and tendons surrounding the shoulder joint, responsible for keeping the head of the upper arm bone within the shoulder socket.
Labral tear: A tear in the labrum, the cartilage surrounding and stabilising the shoulder joint.
Ligament injury: Damage to the ligaments that connect bones, typically caused by a sudden force or impact.
AC joint: Acromioclavicular joint injury occurs when the joint's bones or ligaments are damaged, resulting in pain and limited shoulder movement.
Referred pain from neck or upper back: Pain in the shoulder that originates from an issue in the neck or upper back, such as a pinched nerve or muscle strain.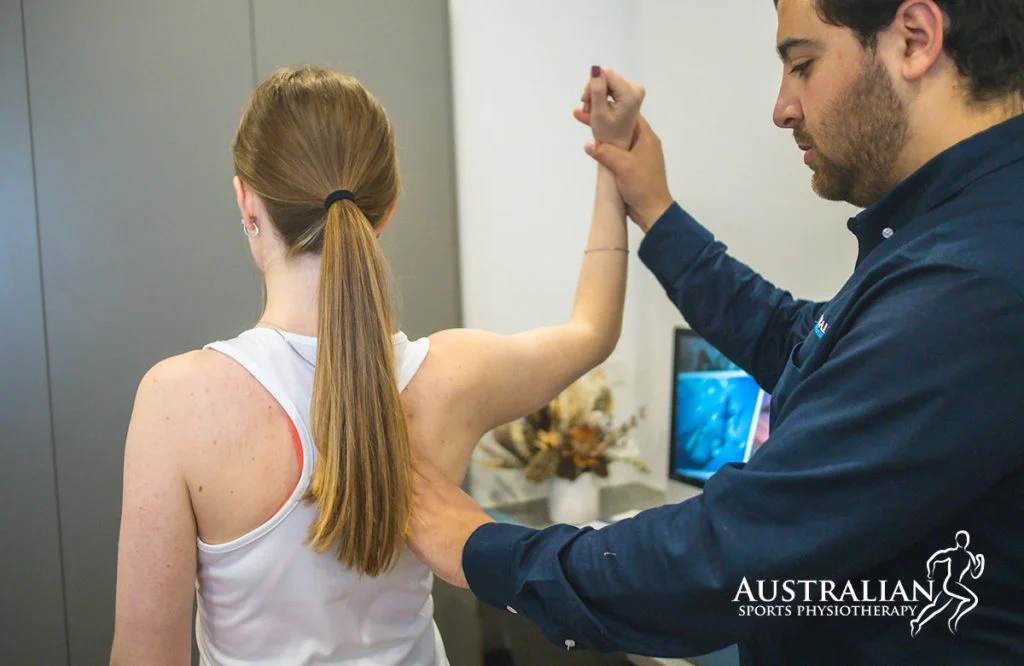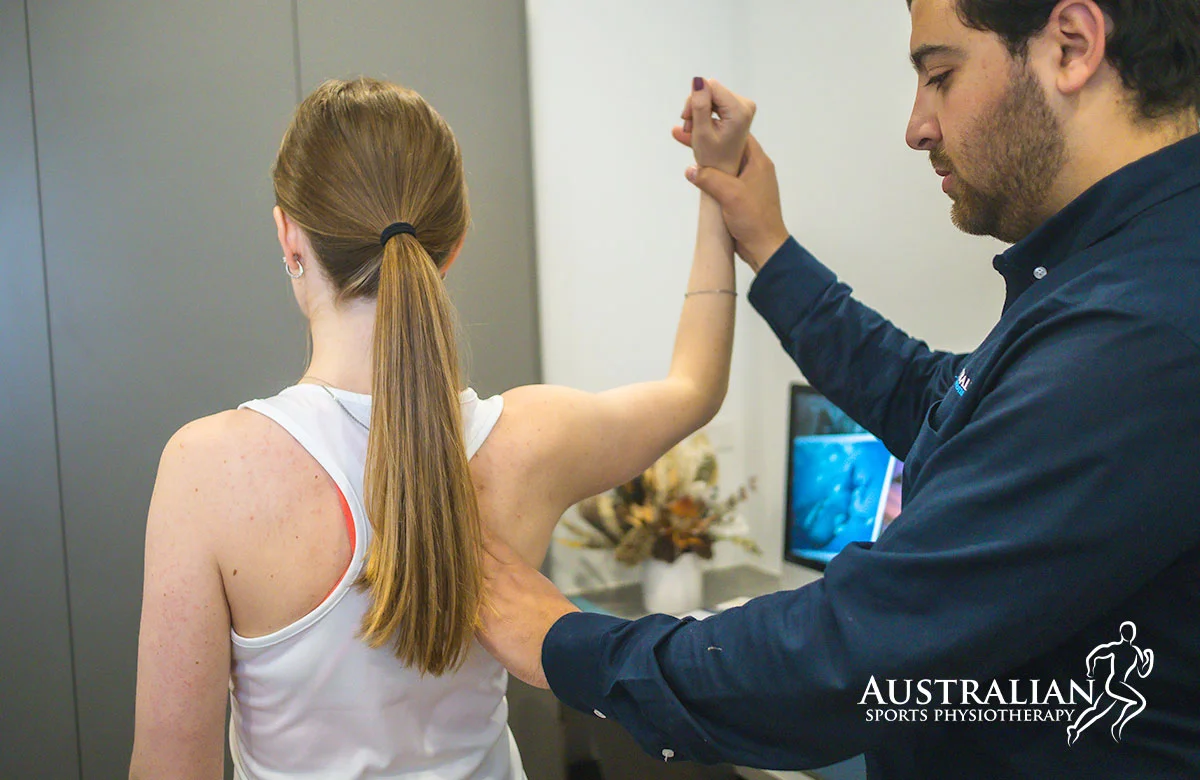 Common Questions about Shoulder and Elbow Physiotherapy
A single step forward in the right direction can make all the difference in enhancing your well-being.
Our Physiotherapists prioritise your health and wellbeing; we'll listen to all your concerns, make sure you are understood, and we'll go one step further to tailor an individual treatment plan to your needs.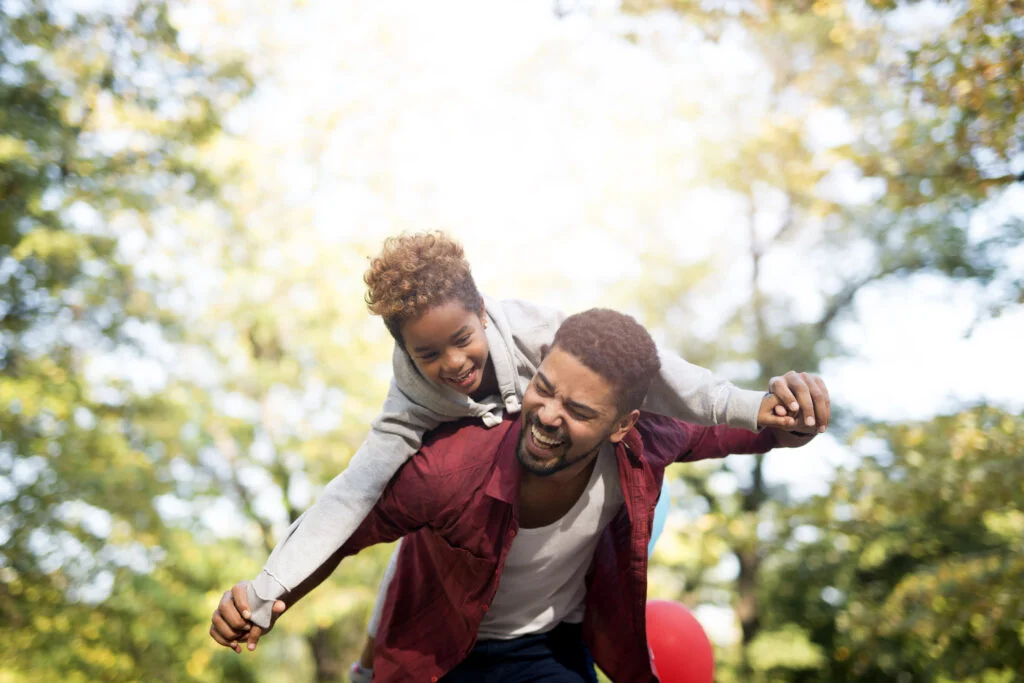 Shoulder Physiotherapy Melbourne
The Importance of Seeking Treatment for Shoulder or Elbow Pain
Leaving shoulder or elbow pain untreated can lead to complications and worsen the condition. If ignored, some conditions may progress, resulting in chronic pain, reduced range of motion, weakness, or permanent joint damage. 
Additionally, untreated shoulder pain can limit your ability to perform daily activities and leisure pursuits, negatively impacting your overall quality of life.
It's important to consult a physiotherapist when you start experiencing shoulder discomfort. A professional assessment can identify the underlying cause, determine the appropriate treatment plan, and help you regain strength and mobility. Early intervention is often more effective and may prevent the need for more invasive treatments, like surgery, in the future.
Don't wait for your shoulder pain to worsen before seeking help. The sooner you address your discomfort with the guidance of an experienced physiotherapist, the better your chances are of achieving a successful recovery and maintaining a pain-free life.
Reach out to Australian Sports Physiotherapy today and take the first step towards regaining control of your shoulder and elbow health.
Servicing Melbourne and the surrounds
When things go wrong, and you are in pain, you want to know that your care and support is in the right hands. Visit us at one of our 6 locations.
Are you ready to go

one step further

?
Book your appointment with Australian Sports Physiotherapy today.