Physio for Spine, Neck &
Back Pain
The spine is an extremely important and complex structure that consists of bones called vertebrae; providing support for the entire body and keeping us upright.
The spine is divided up into three sections: cervical spine (neck), thoracic spine (rib area) and lumbar spine (lower back).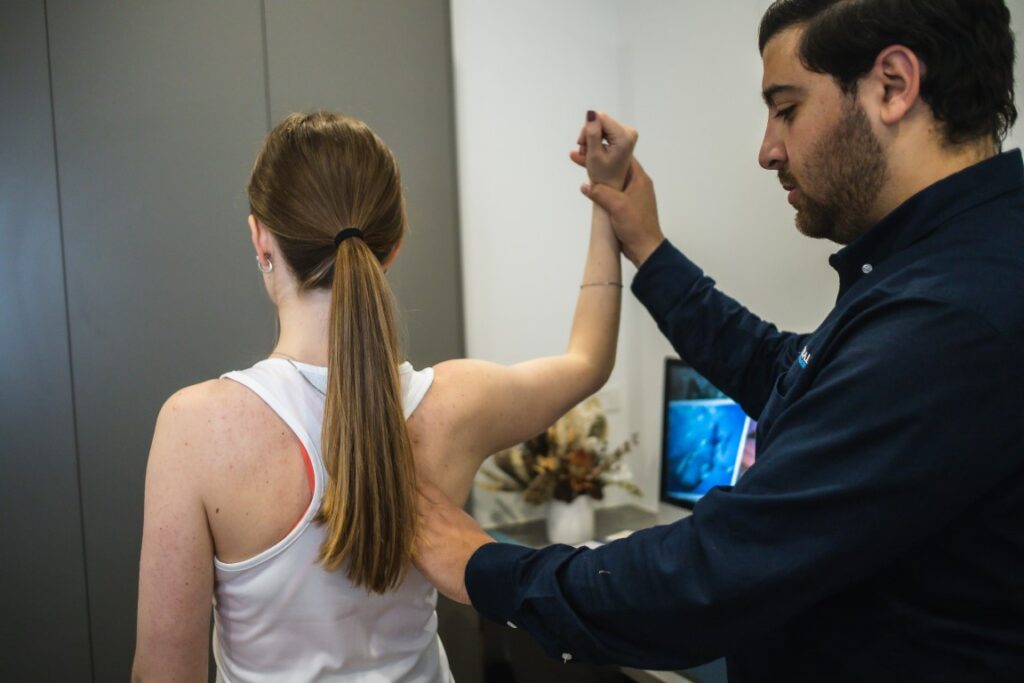 Spine, Neck & Back Injury Treatment
Support for the Entire Body
Each section is unfortunately susceptible to injury; acute or chronic (wear and tear, poor posture, overuse or repetitive motions).
Each vertebra is protected by 'shock absorbers' known as discs that gives your spine its movement and flexibility, yet very commonly injured.
At Australian Sports Physiotherapy, our experienced physiotherapists specialise in the diagnosis, management and rehabilitation of all spinal injuries by providing physiotherapy for neck, rib area and lower back.
Wry Neck
Headaches & Migraine
Pins and needles radiating into arm(s) / leg(s)
Sciatica
Disc Bulge/ Prolapse
Facet joint sprain
A single step forward in the right direction can make all the difference in enhancing your well-being.
Our Physiotherapists prioritise your health and wellbeing; we'll listen to all your concerns, make sure you are understood, and we'll go one step further to tailor an individual treatment plan to your needs.
Servicing Melbourne and the surrounds
When things go wrong, and you are in pain, you want to know that your care and support is in the right hands. Visit us at one of our 6 locations.
Are you ready to go

one step further

?
Book your appointment with Australian Sports Physiotherapy today.