Podiatry now available @ Australian Sports Physiotherapy
Our podiatrists are specialised in accurately diagnosing and treating ankle and foot conditions. We offer services such as programmed gait analysis, dry needling, post-injury rehabilitation, massage, customised orthotics and much more.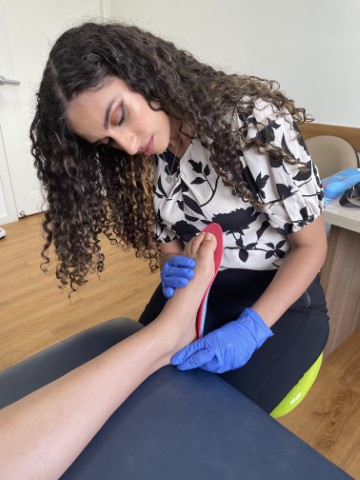 Foot & Ankle Podiatry Treatment
Superfoot Podiatry now available at Ivanhoe
Super Foot Podiatry was started by two podiatrists who bonded over their love for sports and helping people.
Since starting their clinic, they have been able to help hundreds of people ranging from little youngsters to adults get back to doing the things they love. They believe that the foot is an essential part of the body that is often neglected until it begins to affect people's everyday lives. 
Our podiatrists offer their skills to create a plan specialised to your needs.
A general podiatry appointment services may include; cutting and filing nails as they are too hard for self-treatment. We commonly treat older people who cannot manage their own foot care because of age restrictions. 
We treat corns in order to relieve pain caused by them being untreated. Sometimes ingrown toenails need attention if it has become infected which could lead up towards an infection under your nail bed. 
Calf muscle tears and strains
Achilles tendinopathy / tendinitis /rupture
Rolled ankle sprains
Ankle instability
Shin Splints
Foot and Ankle osteoarthritis
heel pain
ingrown toenails
heel spur
knee pain
sports injuries
flat feet
callus and corns
plantar warts
Morton's Neuroma (numbness or tingling in the feet)
Chilblains and Raynaud's Phenomenon (cold feet in Winter)
Limb Length Discrepancy (LLD)
shin splints
Achilles Tendinopathy
Bursitis
Diabetes
Arthritis pain
Bunions
How do you care for your feet?
You've probably experienced pain in your foot before while running or playing sport – but did you know that most foot injuries could be prevented?
Running and other sports can put a lot of force through the feet. If you run or play sport, it's important to look after your feet and legs to avoid injury.
Super Foot Podiatry aims to help you prevent injuries by looking at how your body moves when walking, running and jumping. We identify potential problems with the way you move so we can provide advice on what support might be needed. For example orthotics or strapping.
Our podiatrists are experienced in treating all types of sports-related conditions including heel pain, ingrown toenails, heel spur, knee pain, sports injuries, flat feet, callus and corns, plantar warts, Morton's Neuroma (numbness or tingling in the feet), Chilblains and Raynaud's Phenomenon (cold feet in Winter), Limb Length Discrepancy (LLD), shin splints, Achilles Tendinopathy, Bursitis, Diabetes, Arthritis pain and Bunions.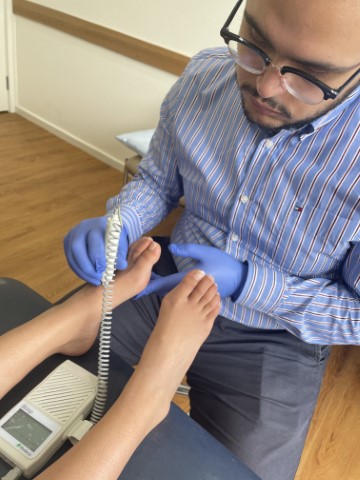 We offer professional advice, home exercise strategies and pain management solutions as part of your ongoing treatment with us.
A single step forward in the right direction can make all the difference in enhancing your well-being.
Our Physiotherapists prioritise your health and wellbeing; we'll listen to all your concerns, make sure you are understood, and we'll go one step further to tailor an individual treatment plan to your needs.