Tennis elbow, also known as lateral epicondylalgia (LE), is the most common chronic musculoskeletal pain condition affecting the elbow. It causes significant pain, disability, and loss of productivity.
Physiotherapy can help you manage your pain while improving your strength and flexibility. A physiotherapist can also provide a range of treatments, assist you in understanding your problem, and return you to your normal activities.
What is tennis elbow?
Tennis elbow is a term used to describe pain on the outside of the elbow that is aggravated by gripping or lifting with the palm facing downwards. 
The muscles that bend the wrist backwards are linked by a tendon that attaches just above the elbow, outside the elbow bone. This tendon can become painful after performing computer work, operating machinery, pruning or tennis and occurs in athletes, non-athletes, adults, and children.
Tendinopathy of the joint extensor tendons of the wrist, which is typically an overuse injury, is one of the most common diagnoses for tennis elbow. Tennis elbow gets its name because playing tennis with an incorrect grip or technical skill contributes to developing lateral epicondylalgia.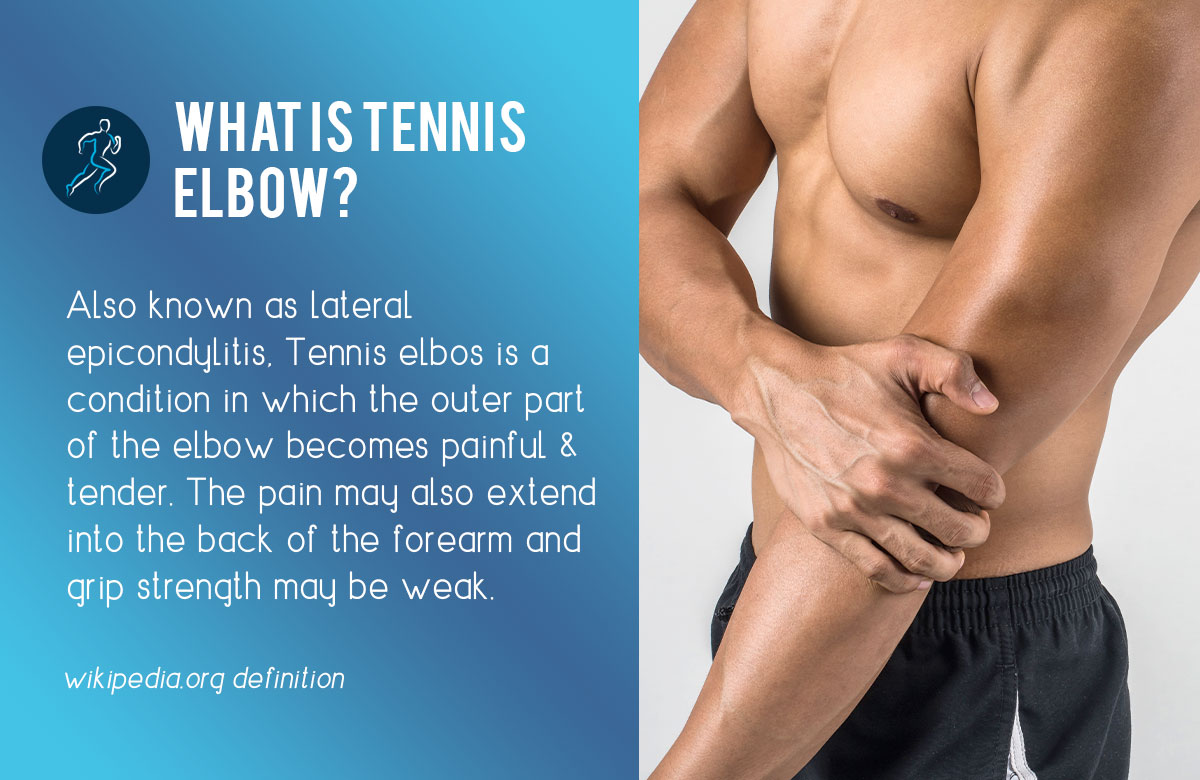 Common causes of tennis elbow
Tennis elbow is commonly caused by an increase in gripping activities that strain the tendon. The tendon swells in response to the increased activity and begins trying to strengthen itself so that it can perform the task in the future.
Unfortunately, this process does not always occur flawlessly, and in some cases, the tendon may become painful days after the increased load. 
What happens if tennis elbow goes untreated?
If tennis elbow is left untreated, this pain and impairment can worsen and become incapacitating. Tennis elbow, if left untreated, can become a chronic medical condition. It is critical to seek treatment as soon as possible for an "acute" case of tennis elbow, one that has developed in the last few weeks.
If your symptoms are not assessed and treated promptly by an experienced physiotherapist, they can last for months or even years. This is especially true if treatment focuses on pain relief rather than repairing the muscle weakness and poor habits that most likely contributed to the condition.
What can a physiotherapist do for tennis elbow?
Accurate diagnosis is critical in determining the best tennis elbow treatment. Your physiotherapist will be able to diagnose and treat the source of your elbow pain. Once your physiotherapist has determined the basis of your elbow pain, they will discuss the best way to manage your condition and a plan to get you back to pain-free living.
Hands-on treatment may be part of your physiotherapy management plan including deep tissue massage, Dry needling and activity modifications.
Physiotherapy treatment of tennis elbow
Your tennis elbow treatment may include the following during the first 24 to 48 hours after the onset of your pain:
Resting the arm by avoiding certain activities and changing how others are performed.

Using ice packs to treat the affected area.

Your physical therapist will determine whether a brace or support to protect your muscles will benefit your recovery.
After that, physiotherapy predominantly consists of increasing mobility and strengthening the body.
Manual therapy, such as massage or other techniques, may be used by your physiotherapist. These treatments help to reduce soft tissue and joint tightness, allowing your joints and muscles to move more freely and comfortably.
A lack of muscle strength can cause tennis elbow. Weakness in the wrist and forearm muscles, and in many cases, the problem is caused by a lack of strength in the supporting postural, or "core," muscles.
Your physiotherapist will carefully assess the appropriate type and amount of exercise for you.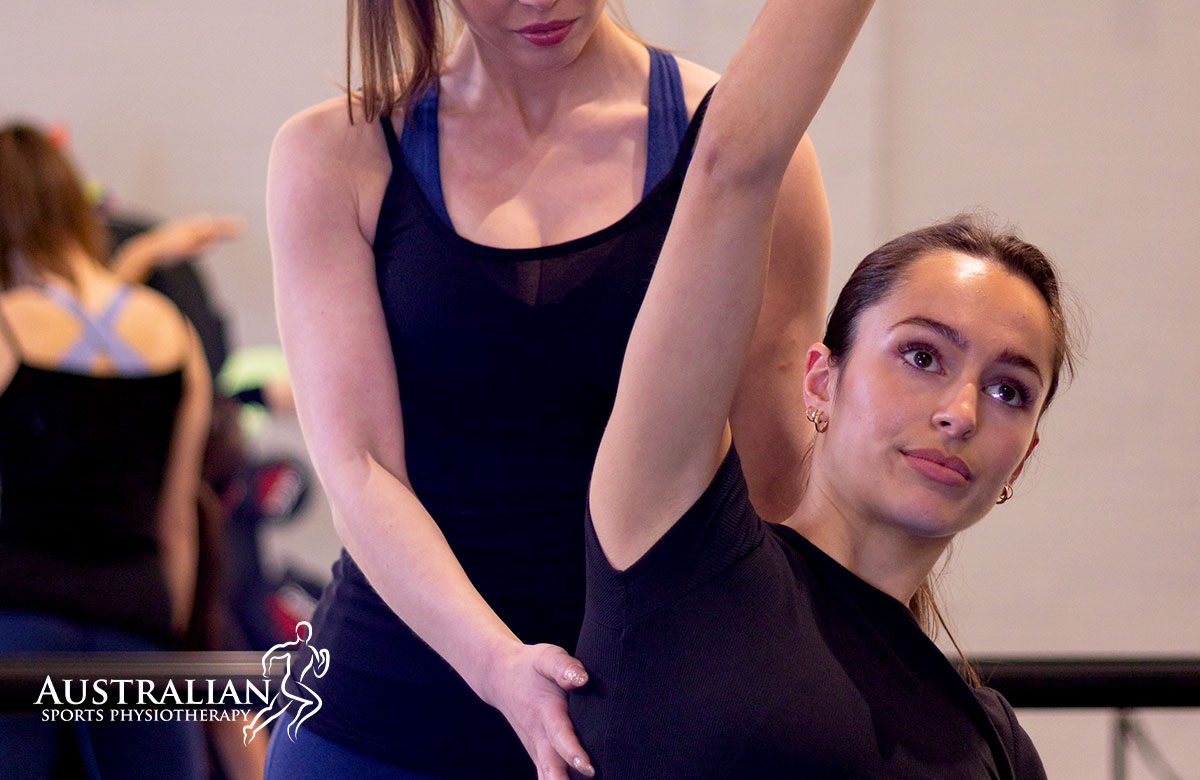 How long does tennis elbow take to heal?
Your pain should subside within two weeks, and you should recover within four to six weeks. To help prevent symptoms from returning, it is advised to continue with the exercises as prescribed for at least six to eight weeks after the pain has gone away.
However, people with tennis elbow who also complain of shoulder or neck pain have a worse prognosis in the short and long term.
Final thoughts
There are no two tennis elbows that are precisely the same. To effectively treat your specific tennis elbow, one of our knowledgeable physiotherapists must assess what factors contribute to your condition and determine which stage of tissue repair you are in. Only then will we be able to devise a treatment plan that will ensure you achieve your goal of a pain-free elbow.