Knee pain is a common issue in athletes, and it can be difficult to know when you should see a physiotherapist. Knee injuries can be caused by a number of factors, including overuse, trauma and degeneration. If you're suffering from any kind of knee injury or discomfort, it's important to seek treatment as soon as possible.
Our experienced physiotherapists specialise in the diagnosis, management and rehabilitation of all your knee injuries. We offer a range of treatments that are tailored to meet your individual needs so we can help you get back on track quickly and safely.
Common causes of knee pain
Anterior cruciate ligament (ACL) tears

Knee osteoarthritis

Medial and lateral ligament sprains

Illio-tibial band (ITB) syndrome

Chondromalacia patella

Quadriceps tendinopathy/tendinitis

Hamstring muscle strains and tears

Osgood Schlatter's disease
Common symptoms of knee pain
Joint swelling and stiffness

Constant ache

When using the knee, there is a sharp, shooting pain

While sitting or standing, you may hear popping or crunching sounds

Inability to bend, straighten, or flex the knee

Knee weakness or instability

Deformity of the joint area

Knee pain during the night or at rest

Lingering knee pain that lasts more than a few days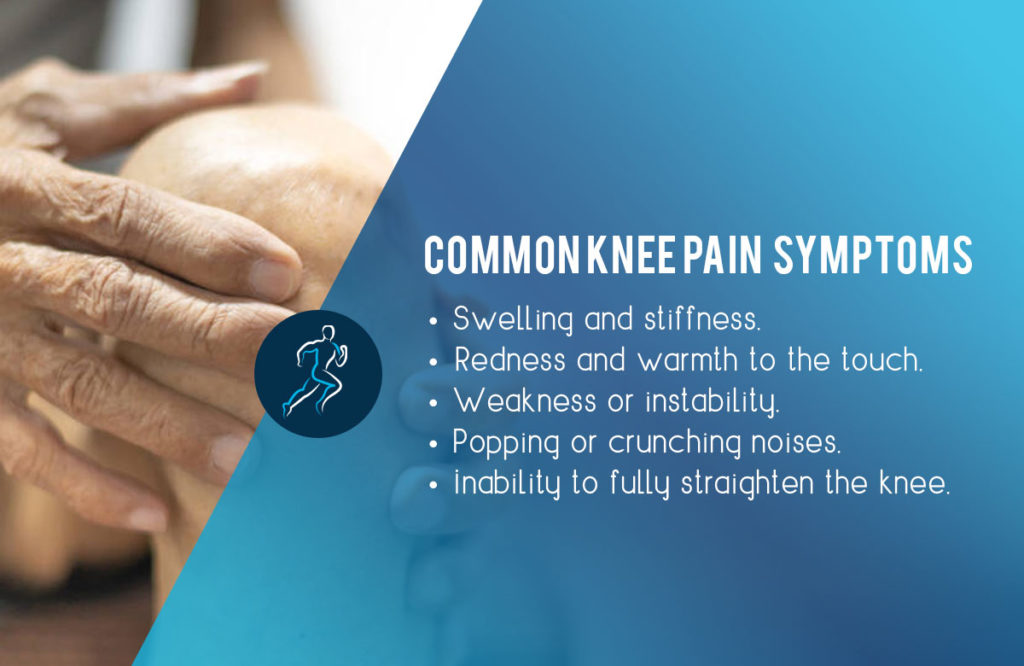 Should I see a GP or physio for knee pain?
In most cases, your doctor will refer you to a physiotherapist to diagnose your knee pain. Seeing a physiotherapist first allows you to begin treatment as soon as possible. Your physiotherapist has been trained to immobilise the joint if necessary and to monitor the progress of rehab and recovery.
If, however, you are bleeding profusely, experiencing excruciating pain, your limb is distorted or your bone is protruding out then head straight to a hospital or a 24-hour emergency care medical facility.
Is physiotherapy good for knee pain?
The goal of physiotherapy is to increase the flexibility and mobility of the knee joints. Furthermore, it aids in the management of knee pain by strengthening the muscles surrounding the knee joints, helping to reverse any damage and prevent further episodes of pain.
When should I see a physio for knee pain?
If you are experiencing recurring muscle or joint pain or require assistance in rehabilitating from an injury, you should make an appointment with one of our physiotherapists for an assessment. There is no set period of time in which you should receive physiotherapy for knee pain but it's best to have an assessment and diagnosis sooner rather than later. 
What does a physiotherapist do for knee pain?
To overcome a knee ailment, you may require the use of tape or a brace. This will allow you to stay as active as possible while dealing with your knee pain. One of our physiotherapists will be able to advise you on what will work best for you.
Our physiotherapists employ a variety of techniques to alleviate pain and inflammation in an injured knee. If you want a rapid resolution to your knee problem, you must reduce swelling and inflammation as soon as possible.
If you have a sore knee, you should avoid activities that put a strain on it. One of our physiotherapists will be able to inform you on what to avoid. If you have a problem under your knee cap, for example, you should avoid most squatting and lunging exercises.
Rehabilitation post-surgery
Physiotherapy is essential following knee surgery. You should start this as soon as you can to achieve the best possible results.
Increase your range of motion
An injured or arthritic knee will frequently stiffen. This can result in pain, weakness, and function loss. All of these factors can be improved by increasing movement in a stiff knee.
A modest amount of swelling or soreness in your knee is enough to hinder the vital quadriceps (thigh) muscles. If these muscles aren't operating properly, it might lead to long-term knee difficulties.
Muscle imbalance, inflammation, and scar tissue can cause the soft tissue around your knee to tighten. If this has occurred, one of our physiotherapists will be able to identify it and relieve any tight tissue.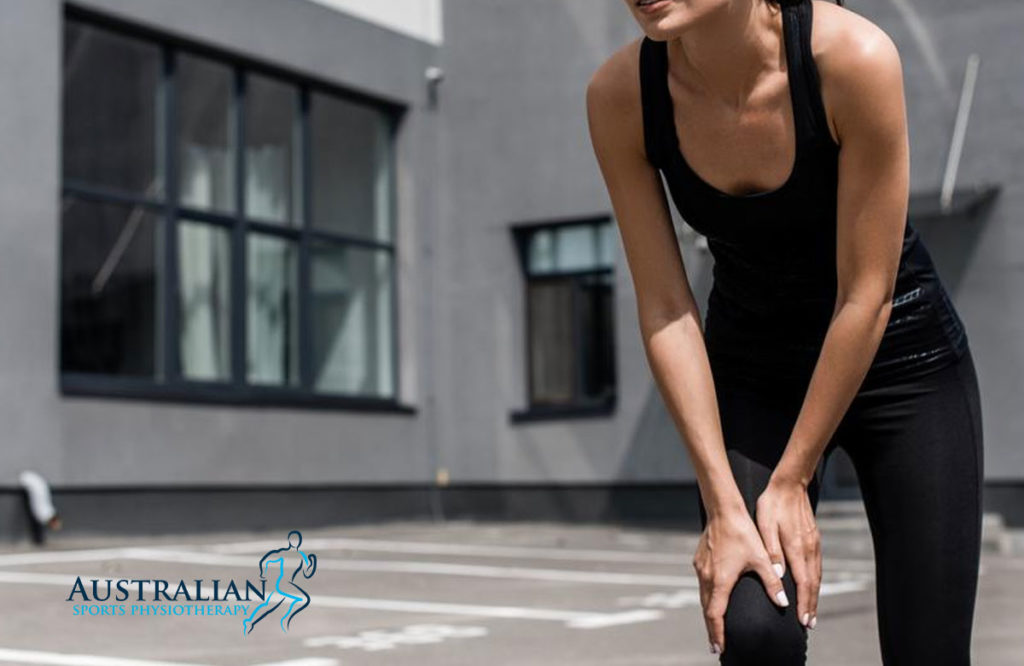 Final thoughts on Knee Pain
Knee injuries can be debilitating and frustrating. A variety of causes can lead to knee pain, including local injury, referred pain, biomechanical problems, and systemic problems.
Despite the fact that knee pain may appear simple to the untrained eye, determining its cause often requires a thorough examination by one of our physiotherapists.
The good news is that with the right treatment and rehabilitation, knee pain typically resolves within a matter of weeks once a definitive diagnosis has been established.
Book an appointment at Australian Sports Physiotherapy for your assessment. We look forward to hearing from you soon!