If you've been living with rheumatoid arthritis (RA), you know that it can be a challenging condition to manage. Many therapies are available to help ease your symptoms and improve your quality of life. Among the most effective treatments is physiotherapy.
Physiotherapists understand the mechanics of bones, joints, and muscles working together, as well as the problems that can arise and what can be done to address them.
Working with a physiotherapist is a good idea whether you've had RA for a long time or are newly diagnosed, regardless of how severe it is.
What is rheumatoid arthritis?
The most common type of arthritis is rheumatoid arthritis. It affects the joints, causing swelling and pain, especially with movement. Rheumatoid arthritis most commonly affects the lining of the joints, specifically the wrists, hands, feet, and spine. The knees, neck, and shoulders can also be affected, though this is less common.
Rheumatoid arthritis is now known to be an autoimmune disease. It is caused by an oversight on the part of our immune system, and currently, no cure has been identified.
RA is distinguished by systemic (all-over) inflammation, which has implications for numerous body systems.
Uncontrolled inflammation brought on by RA can harm the surfaces of joints and nearby structures, resulting in permanent joint deformities in cases of high disease activity.
As a result, systemic inflammation can affect other body systems, particularly the cardiovascular system.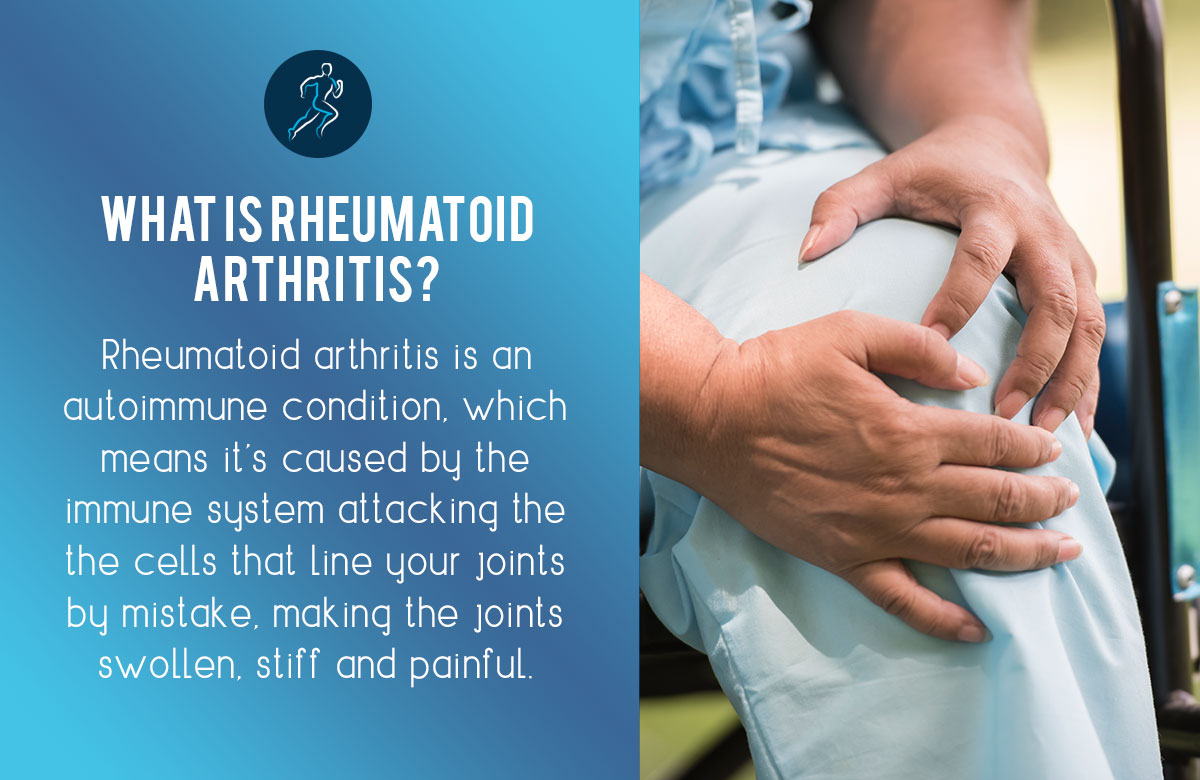 Physiotherapy assessment for treating rheumatoid arthritis
Patients' physiotherapy needs are determined before beginning therapy based on their incapacity, disability and handicaps. The following elements should be included in a physical examination:
Postural evaluation

Joint range of motion for all joints

Assessment of respiratory function

Muscle strength evaluation, manual or using isokinetic equipment
Your physiotherapist will consider the presence of inflammation, instability, and contractures, which may influence the outcomes of these evaluations and tests.
The objectives of physiotherapy in treating rheumatoid arthritis
Its purpose is to keep you moving. It stimulates muscles, bones, and joints through exercise and other methods. As a result, you'll have more strength, musculature, and general fitness.
Following the diagnosis, your physiotherapist will provide education and advice, which will most likely include:
Information on how to identify and manage a flareup

Knowing when to rest and when to exercise

Guidance on how to modify activities to protect your joints
Physiotherapists can assist by teaching and encouraging safe stretching and strengthening exercises to improve movement, strength and thus function.
Physiotherapists will also examine how you stand and walk to determine whether it is necessary to recommend balance exercises, insoles to relieve pain and restore proper foot posture, or even a walking aid.
Some physiotherapists will also have access to a hydrotherapy pool, where patients can do resistance training while the water supports their joints.
Fatigue and pain relief will also be considered, and non-drug treatment is advised.
Common physiotherapy modalities used in the treatment of rheumatoid arthritis
Massage therapy
Massage and the manual triggering of an articular movement aimed at improving function, pain relief, disease activity reduction, flexibility, reduced swelling and overall well-being. Massage also reduces the levels of stress hormones.
Cold/hot applications
The most commonly used physical agents in arthritis treatment are cold and hot modalities. Cold application is widely used in acute stages of RA, whereas hot application is used in chronic stages.
Joint protection strategies
Rest and splinting, compression gloves, assistive devices, and adaptive equipment all aid in managing RA symptoms and deformities.
Electrical stimulation
Electrostimulation is used to relieve pain in RA patients. The most common method is transcutaneous electrical nerve stimulation (TENS) therapy.
Therapeutic exercise
Muscle weakness in RA patients can occur due to immobilisation or a reduction in daily life activities. Normal muscle strength is essential for physical function, joint stabilisation, and preventing traumatic injuries. Exercise therapy may have a beneficial effect on increasing physical capacity rather than reducing disease activity.
Hydrotherapy
Exercise with minimal load on the joints. Hydrotherapy relieves tension and improves mood while reducing RA symptoms such as pain and joint tenderness. Hydrotherapy allows people with RA to exercise more comfortably and avoid joint injury.
All clinics treating rheumatic diseases should educate and inform their patients about their condition and the various physiotherapy and rehabilitative options available to improve their quality of life.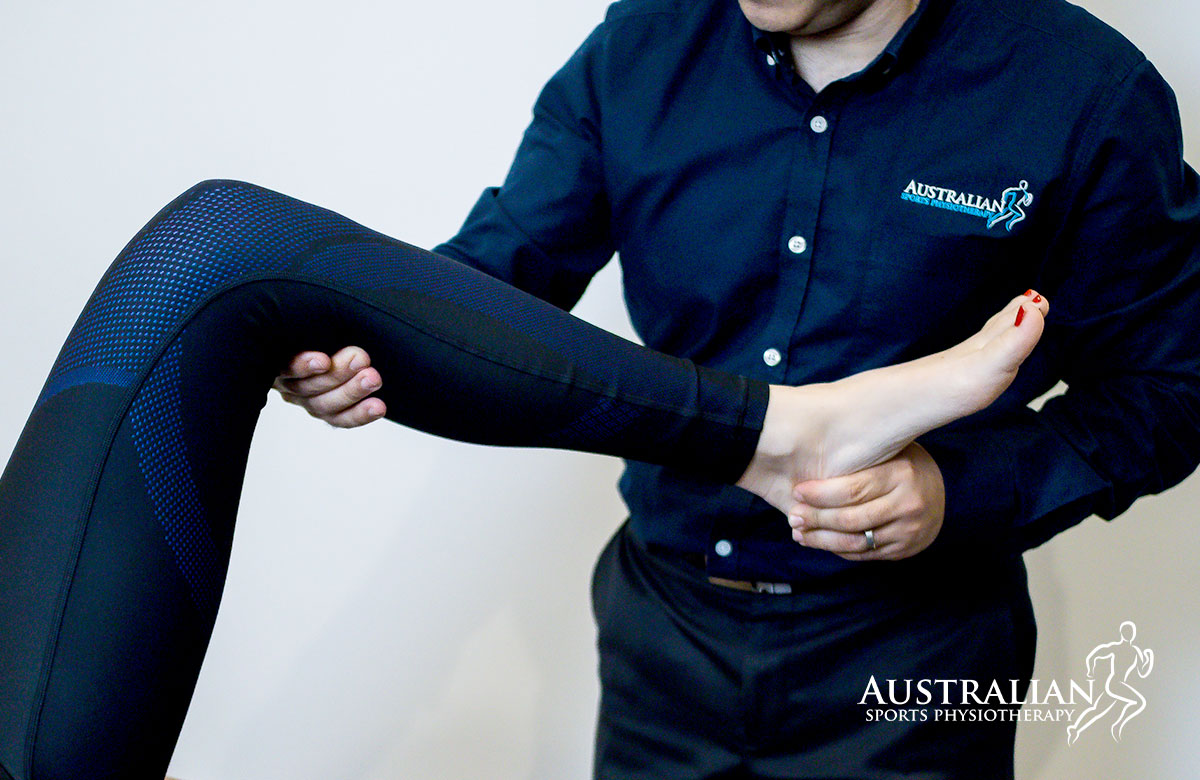 Final thoughts on Physiotherapy For Rheumatoid Arthritis
RA is a chronic, progressive disease that causes significant physical functional loss and disability. Since no curative therapy exists for RA, patients are subjected to various life-long treatment modalities.
Thus, educating patients and informing them about the planned treatment modalities is essential to successful disease management.
The goals of physiotherapy and rehabilitation applications in RA patients are to prevent impairment, increase functional ability, provide pain relief, and educate patients.
Book an appointment with one of our experienced physiotherapists today for a comprehensive assessment and customised treatment plan.